At PROXIES LAWS AND BUSINESS, we know that implementing every process with determination is a key factor in achieving success for our clients. From planning to execution, we combine an exhaustive thoroughness in complying with laws and regulations with large doses of creativity to find new ways of approaching and interpreting different projects together with our client.
How?
We interiorize

We put ourselves in our client's skin. We assess problems, needs, queries and objectives to understand where our client's interests lie and where they should go.
We propose

Presentation of the plan of action, evaluating the different variables involved in the execution process so that nothing is missed. This is an exhaustive process that is completed with total rigour, diligence, responsibility and effort during which every last detail is considered.
We think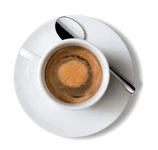 The combined experience of the different professional profiles in our consultancy means we can identify the best judicial and extrajudicial solutions, both in terms of strategy and execution. This creates a brainstorming which always ends with the appearance of the sun.
We supervise

Each case is assigned to a project manager who, together with the specialist team at the firm, leads and supervises the process development. The client is regularly kept up to date through progress meetings and status reports, ensuring that approaches or decisions can be reoriented, if necessary.
All this, together with
Speed,

because time is money and we are fully conscious of the importance of this factor in any business relationship or national and international transaction. This is why we believe in a work method based on the autonomy of professionals and directors, helping everything happen faster.
Guarantees,

the fundamental ingredient on which trust is built. A lasting trust that is the result of a job well done, and where the added value lies in always exceeding the client's expectations. "We make it possible" is the guarantee of our firm.
Professionalism,

thanks to our constant training and the international outlook of our team, we have multidisciplinary profiles characterized by an open attitude to learning, the perfect combination of experience and curiosity. A formula based on exchanging knowledge with American and European offices which reveals new ways of tackling and doing things.
Results,


the fundamental pillar on which our prestige is based, with the client and his or her success as the main focus and our most valued asset.